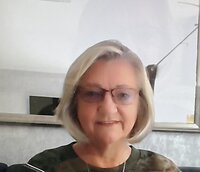 ABOUT ME......
Volunteer helpline counselling was inspiring and led me to train as a fully qualified counsellor and psychotherapist. Previous experience in dealing with young people and adults with behavioural, emotional and social difficulties lead me to realise how important it is for people of all ages to be able to explore their emotional issues and difficulties. In this way future life can be a more rewarding, fulfilling and enjoyable experience.

I attended counselling myself which feels very differently to talking to friends and family. Having a safe environment enabled me to be open with my counsellor and with myself and work through my problems which led to shifts in the way I felt and thought. Having a natural desire to want to help people and for them to feel heard the way I felt heard with my counsellor encouraged me to look further into the counselling sector. I am passionate about the approach I use and the challenge of my work with clients. My compassion, warmth, energy and respect are essential strengths that help my clients benefit from their counselling.

I understand that to make that first call or email for counselling can be extremely difficult, but I am sure that if you make that first step it could potentially be the first step towards making positive changes in your life.

I've worked closely with Alzheimer's patients and families, the Macmillan's Trust, Grief Counselling, couple counselling, along side mental and physical abuse survivors, as a family/marital therapist, people suffering from Complex PSTD, depression, low self- esteem, anxiety & stress, sexual issues, cultural issues, bereavement, addiction, anger and loneliness.

My personal life experiences have taught me of the stresses we are expected to cope with on a daily basis. Having raised three children with all that entails, the trauma of bereavement, a stressful job at management level with monthly targets, experiencing first hand life threatening illness, makes me all too aware of everyday struggles, stresses and traumas many of us are confronted with.

I believe that no techniques or approaches will ever work without a strong client-therapist connection, with the therapist seeing each person as a unique individual and listening to understand their perspective and problems.
Most relevant Qualifications

Psychodynamic Therapy
Ad. Dip Stress/Anxiety Consultant
Ad. Dip Cognitive Behavioural (CBT)
Ad. Dip Hypnotherapy
Ad. Dip Complex PSTD
Professional Divorce Therapy & Mentoring
Professional Bereavement & Loss Counselling
Psychology

Senior Member of 'ACCHP'
Registered Supervisor
Accredited Member no 0553

There is a solemn declaration as a Senior Member to uphold the Code of Ethics and Practice to which I am bound and committed.