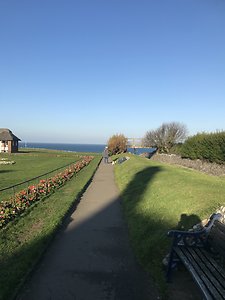 FAQ's
WHAT SHOULD I EXPECT FROM A COUNSELLOR?

A safe, confidential place, where you can talk about yourself and your life, which may be painful or confusing and may make you feel uncomfortable, angry or unhappy.

An opportunity to think and talk about yourself and your concerns in a way that you often can't do with family and friends.

A place and time which is just for you to talk about those things that bother you.

Listen to the way you feel and how this affects you and others.

Accept the way you are without judging you.

Help you make the changes you would like to happen.

Work hard to create a good therapeutic relationship with you so that you can work well together.

Understand that its not always easy to talk about problems and to express your feelings.

Work with you towards improving your wellbeing.

May have information and resources to share with you.


IS COUNSELLING TOTALLY CONFIDENTIAL?

Most people see a counsellor because they want what they discuss with the counsellor to remain confidential. This is the case with the majority of issues discussed with the counsellor, however confidentiality is not absolute. There are exceptions to the rule and this will be discussed at your initial session.

Here are general exceptions to maintaining confidentiality:

Terrorism
Drugs Trafficking
Child abuse
Serious risk of harm to client and third party


WHY DO PEOPLE CHOOSE TO HAVE COUNSELLING & PSYCHOTHERAPY?

People attend counselling for many reasons from loss of loved ones, relationship breakdowns, phobias, depression and anxiety, anger issues, abuse - physically and mentally, addiction, to needing to understand who they are. You may be in a emotional turmoil and feeling overwhelmed by life and don't want to talk it through with family and friends. You may feel that you do not want to involve them through embarrassment or thinking they will not be able to help you.

Seeing a counsellor can feel like a big decision, however if you pick the right one for you, it can be life changing and bring about the changes in your life you have wanted for many years.